Bringing Precision to the Future of Environmental Breast Cancer Research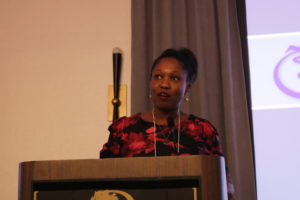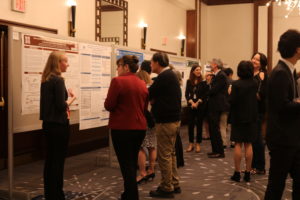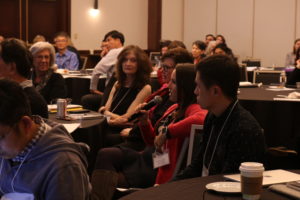 Breast cancer is a complex disease with risk influenced by multiple genetic, environmental, hormonal, and behavioral factors. Prevention efforts will require improved understanding of individual risk posed by environmental chemicals, the timing, dose and duration of exposures and the impact of genetic polymorphisms that influence risk and resistance to the chemicals.  Biomonitoring of markers of breast cancer risk offer exciting new insights into the natural history of disease.  Communication about breast cancer risk will also need to account for individual risk and the level of uncertainty for that risk.  This annual BCERP conference incorporated the complementary perspectives of basic science, population science and community engagement with a focus on empowering individuals and tackling the hurdles that remain.
The 14th BCERP Annual Meeting: Bringing Precision to the Future of Environmental Breast Cancer Research, took place on November 8-9, 2019, in Atlanta, GA.
The meeting was held at The American Hotel, a Doubletree by Hilton, 160 Ted Turner Drive NW, Atlanta, GA.
A panel of judges selected the following poster presenters for awards:
Kelly Gregory, University of Massachusetts-Amherst. The use of patient-derived breast tissue explants to study resident macrophage polarization and the effects of xenoestrogen exposure.
Yuan Chun Ding, City of Hope. Association of PBDEs and BPA and epigenome modulation in sera of women at the menopausal transition.
Katherine Boronow, Silent Spring Institute. A new model for environmental health literacy about endocrine disrupting chemicals.
Raymond Lin. To replace toxins linked with breast cancer: the development of antimicrobial sustainable food packaging films utilizing bilayer emulsion compositions.
BCERP Annual Meeting Program Booklet
BCERP Annual Meeting "Breast Cancer Survivors Lend Their Voices" video